Slab Leak & Pipe Detection
Hidden leaks in your home can cause property damage and be a health hazard by causing problems such as mold and mildew. We use the latest electronic equipment to locate any leaks in your home.
We can quickly repair the leak at an affordable price before it becomes a problem
.
Leak Detection
Leak Repair
Leaking Pipe Repair
Water Main Leak Repair
Satisfaction Gauranteed
Call Us Today

(949) 413-3545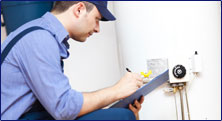 If your pipes are leaking in the middle of the night. No Problem. Because we offer you around the clock licensed and professional Plumbing services.

Contact us for a FREE estimate!
(949) 413-3545
Plumbing Contractors Association California Real Estate Inspection Association™ (CREIA) California State Contractors License Board