Memberships / Associations
Plumbing Contractors Association California Real Estate Inspection Association™ (CREIA) California State Contractors License Board



Who We Are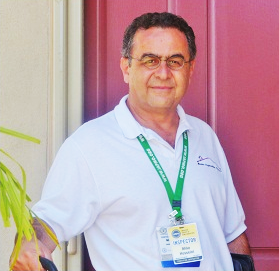 Mike Hosseini
Owner
Keep the pipes in your home or business working efficiently with residential plumbing and commercial plumbing services from MSR Plumbing, Co. of Newport Beach, California. We have more than 15 years of experience and offer service and repair throughout Orange County.
My name is Mike Hosseini and as the owner/inspector of the Home Inspection General it is my pledge to provide you the highest level of professional inspection services.
Having started in the industry as a contractor, and still holding a plumbing contractor's license, I not only have the experience, training and optional certifications to provide quality home inspections Orange County can rely on, but I also have a background in the building trades that offers you the highest level of Orange County building inspection competency too.
I will not come to your home or commercial property and perform a "checklist inspection". I use the latest in technology to assist me in providing a thorough, custom inspection and I will treat your inspection as if the property were my own.
Please review my professional qualifications, my customer pledge and call for free no pressure, no obligation estimate:
• Certified - California Real Estate Inspection Association (CREIA)
• Gold Certified - American Society of Home Inspectors (ASHI)
• Home and commercial properties inspected - over 3000
• 2011 ASHI certified continuing education courses - over 32 hours completed
• 2011 CREIA certified continuing education courses - over 30 hours completed
• Member - Orange County CREIA Chapter
• Member - Orange County Association of Realtors
• California State Licensing Board - Plumbing License # 922997
Contact us today to get the best service from a reliable plumbing company in Newport Beach, California.